EBI Francisco Ferreira Drummond, Terceira Island, Portugal
EBI Francisco Ferreira Drummond is a small countryside primary school in Terceira Island, Azores, hosting around 500 students and 70 teachers.

We provide schooling, both regular and vocational, to students between the ages of 3 and 14-15 in São Sebastião, a rural community where most families are traditionally involved in farming and traditional fishery. This community, however, is very dynamic in traditional and popular culture.
Our school was built in 2011 and is very well equipped concerning technology and classrooms with a wi-fi connection, a modern library, computer classrooms, canteen, gym, football field, adventure park and a garden of endemic plants. The classes start at 8:00 am and finish at 16 pm.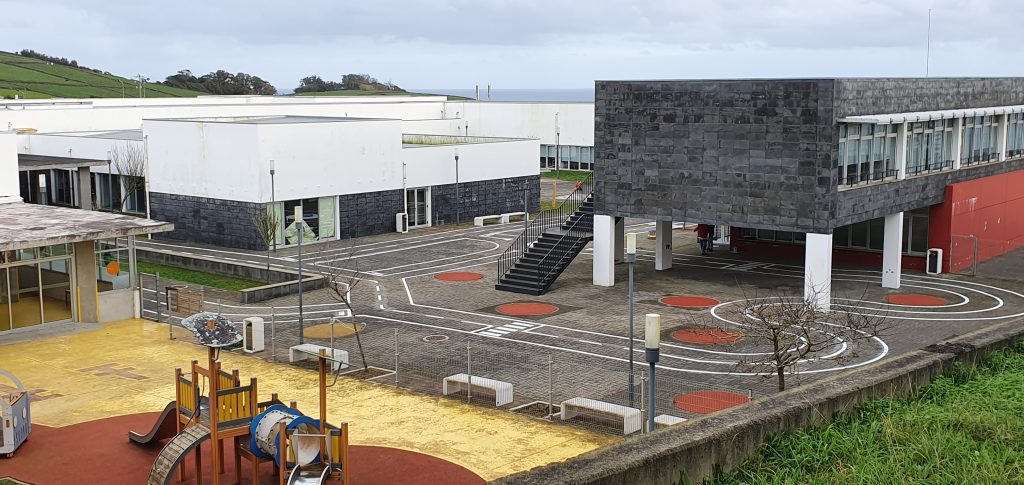 Our main goal is to provide quality education to our educational community. To do that, our educational project is strongly rooted in innovation, Europe, and inclusive education and we aim at promoting digital skills, citizenship values, and competencies oriented education for all.
To overcome our ultraperipheral situation both in the borders of Europe and far from the main cities on the Island we engaged, since 2014, in a Europeanization process, through etwinning projects, Erasmus + Programme, in KA1 and KA2 projects, and also becoming a UNESCO ASPnet School.